uploaded by DegrassiFans.com
For screencaptures of the Etalk interview please visit this album here at the c-a.com gallery.
Non-traditional to say the least of Beauty and the Beast
Jake Epstein roars in new Ross Petty play at Elgin Theatre
By Stefania Bartucci
...The enchanted story is always enjoyable, with a leader like Epstein and a director like Petty, there is no room for disappointment but all the time for laughter and "savagely silly" performances.
Jake Epstein's role in a second Ross Petty play has been a joy ride for him. "A lot of what happens backstage is brought with us in the performances," he said. "There are no rules and the show is put together based on improvisation."
His lead role as Prince Zack/Beast allowed him to be two different characters. "I love the first scene when my character, nerdy prince Zack, turns into the sexy rock star Beast," he shares. "It's a surprise to everyone and that's my favourite part."
The experience for the cast and crew is always unbelievable and Epstein shares his love for the plays. "Every Ross Petty play is a completely different process," he said. " It is a crazy free-for-all creation. There's like a spirit behind the show and behind the scenes and everyone is a part of it."
Of his co-star, Melissa O'Neil, Epstein praises her talents and skills. "Her voice is just amazing," Epstein shares. "I had never met her before and it was particularly incredible to get to know her."
The Ross Petty plays have been performed for over 15 years at the Elgin Theatre downtown. The pantomimes have worked out incredibly well for a very long time, and continue to be a hit throughout the holidays in Toronto. Children of all ages, their parents and other adults come together to "boo" the villains and laugh at the craziness they see on stage.
"Pantomime is unique because not only is it a different story from the original, you can make a joke out of it," said Epstein. "What happens on stage is always special to that performance."
Epstein said he feels privileged to be an actor, whether on television or on stage and the Beauty and the Beast musical, he said, was a blessing to be a part of. "I spent the last year doing Spring Awakening on the road, a great play, very serious and very meaningful and important and dramatic," he recalls. "Coming back to my hometown and doing something light and fun - I love doing comedy - it has been a pleasure."
Read more at the
source
at
CorriereTandem.com
.
Reviews of Ross Petty's Beauty and the Beast:
Eyeweekly.com - Beauty and the Beast: A Savagely Silly Family Musical
TheGlobeAndMail.com - Three Cheers (boos?) for a Beautifully Beastly Christmas Panto
TheStar.com - 'Beast" Music Is Fine; Script Far From Beauty
DigitalJournal.com - Beauty and the Beast Takes Stage In Toronto
NowToronto.com - Beauty and The Beast
NationalPost.com - Panto, In The Eye Of The Beholder
ShalomLife.com - Beauty and the Beast: The Savagely Silly Family Musical
Beauty and The Beast runs until January 2nd so if you are in the Toronto area be sure to check it out!
For details visit
RossPetty.com
.
To see some promos of the show visit
this album
here at craig-ashley.com.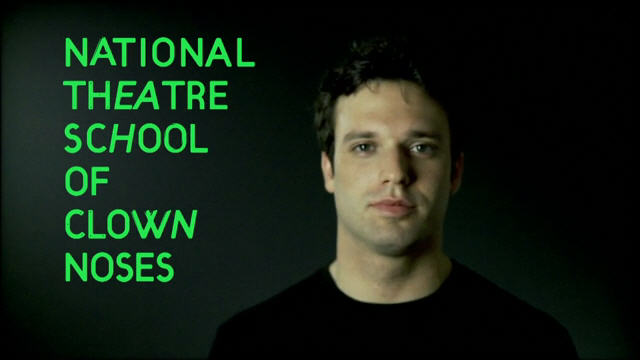 Epstein, an alumni of the National Theatre School, describes one of his favorite classes in this video
Jake Epstein: National School of Clown Noses
, uploaded by
RevealingTalent.com
. For more screen captures please visit
this album
in the c-a.com gallery.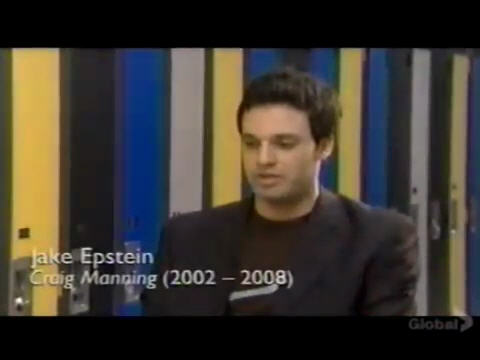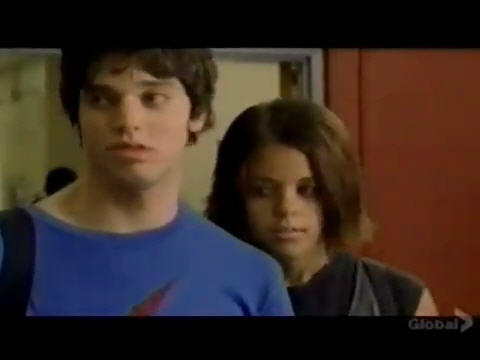 Last, but certainly not least, let's give a nod to Degrassi for bringing us 30 years of teen angst! I have much respect for the series for tackling some of the serious issues that kids face as well as bringing us some memorable and lighthearted moments that seem to define all of our teen years. You were groundbreaking and no doubt an inspiration to many other shows that feature teenagers. But they will never be able to capture the magic that the power couple Craig and Ashley has. Thank you for creating the duo. 30 years from now they won't be forgotten.
Jake, now an alumni of the show, gives support by appearing in an Etalk segment and was also interviewed for the video homeage that aired during the 2010 Geminis. If you haven't watched them yet, they were uploaded by DegrassiFans.com to YouTube:
Etalk: 30 Years of Degrassi -- For screencaps, please visit this album here at the gallery.
2010 Geminis: A Tribute to Degrassi -- For screencaps, please visit this album here at the gallery.