Jake Epstein to Appear in Ross Petty's Beauty and the Beast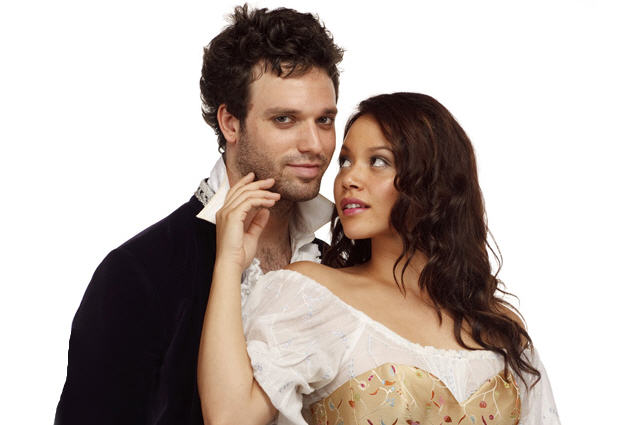 credit: rosspetty.com
Ross Petty Productions presents
BEAUTY AND THE BEAST, The Savagely Silly Family Musical!
Starring
Jake Epstein
, Eddie Glen, Melissa O'Neil, Ross Petty, Jake Simons
Celebrating 15 years of Fractured Fairy Tales, Ross Petty Productions presents their premiere production of BEAUTY AND THE BEAST, The Savagely Silly Family Musical, at Toronto's Elgin Theatre this winter.
Don't look for dancing candlesticks or singing clocks, they have been unceremoniously cast aside by animal pop stars as magically created by the evil Barnum von Cowell. Shy Prince Edgar enters into a Faustian deal with Barnum and inadvertently becomes the Beasty Boy of the title. Our Beauty is the apple of Edgar's eye and even she cannot escape the malevolent spell of von Cowell. Is there no stopping this dastardly devil?
Melissa O'Neil, Canadian Idol winner from 2005, wears the mantle of Beauty with incredible grace, and a rock solid voice - she's a major Canadian talent whose theatrical career is just taking flight.
Jake Epstein who burned up the Elgin stage in 2008 as Cinderella's Prince, returns as the hirsute hero. Jake became a household name from his years of playing Craig on CTV's Degrassi, the Next Generation. Most recently, Jake starred in the U.S. stage tour of the coming of age musical Spring Awakening.
For more information, read the
source
at
RossPetty.com
.
For more photos, visit
this gallery album.
0 Comments
Posted on 14 Aug 2010 by Nicole