Jake Epstein: From 'Degrassi' to 'Spring Awakening'
by Joseph Erbentraut for
EDGE
For actor and musician Jake Epstein, the offer to take over the role of Melchior Gabor, the sexually-driven male lead, in the national tour of Spring Awakening, was one he could not refuse. Epstein, best known for his role as Craig Manning on the hit Canadian series "Degrassi: The Next Generation," had long been a fan of the provocative show, which won the 2007 Tony for best musical and is currently touring the nation. It comes to Atlanta's Fox Theatre on March 9 for a week's run.
The 22-year-old described being part of the national tour as both a "dream come true" and "terrifying." EDGE caught up with the multi-talented performer about his rock star fantasies and the art of performing nude scenes in front of family members.
Right for the role
EDGE:
How has the show been going?
Jake Epstein:
It's been amazing. The whole experience for me, joining this tour, has been a dream come true. I've been a huge fan of the show since it was on Broadway, and saw it when it came through Toronto. I hung out with the cast there, and literally a month later, to join the tour was incredible.
EDGE:
How did the tour opportunity come to be?
JE:
I auditioned a year ago for the part and came very close. I was in school at the time, flew down to New York and didn't end up getting the part and kind of forgot about it. A year later, when Kyle [Riabko] left the tour, they were looking for replacement, a long-term one, and they couldn't find the right person. Someone in the cast who I'd been spending some time with mentioned me and they brought me in again. I guess I was what they wanted!
Read more at the
source.

'Spring Awakening' Interview w/ Jake Epstein (Melchior) on AP-RED
uploaded by ApREDentertainment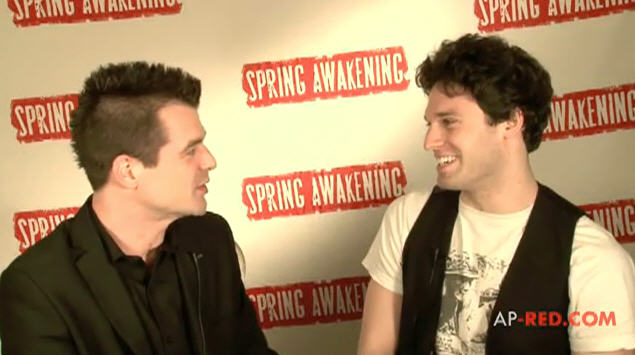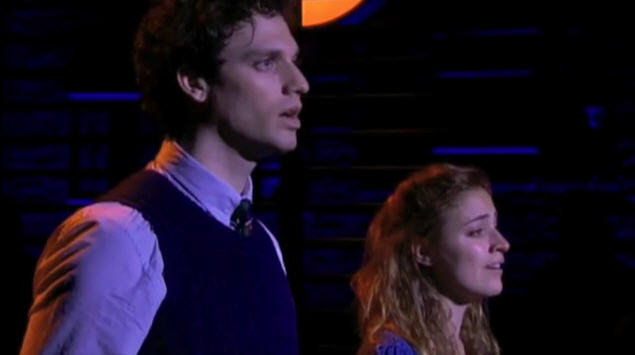 See more screen captures in the gallery.