Halloween Treats From Totally Trucked!

Spring Awakening Tour: M&M's - An Obsession Gone Wrong
uploaded by TotallyTrucked
And from
Totally Trucked! The Offical Blog of the National Touring Cast of Spring Awakening:Class Assignment: Most Kick Ass Halloween Costume?
It's time for another Class Assignment. We asked our cast, crew and musicians, "What was the most *kick ass* Halloween costume you've ever had?" Here are the answers we received. Thought everyone would find this a-moo-sing.
Jake Epstein
Now I've had a lot of kick ass Hallow's Eve costumes in my day. The one that comes to mind- my best one- was possibly my very first Halloween costume. When I was 7, every kid around me wanted to be a vampire, or a zombie, or a Ninja Turtle...but me, I wanted to be a cow. I asked my mom to make a realistic cow costume. It was incredible. Udders, spots, the whole deal. Best costume ever.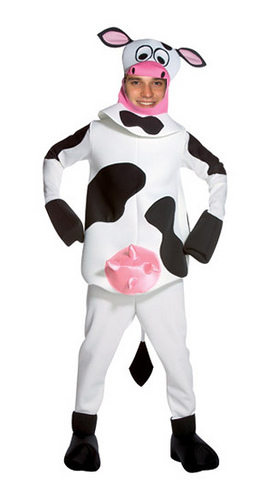 source.
0 Comments
Posted on 30 Oct 2009 by Nicole