Jake's on Being Erica tonight!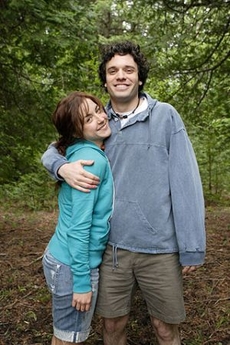 Erica (Erin Karpluk, left) travels back to summer camp to discover the truth about a broken teenage romance with Malcolm (Jake Epstein, right) on CBC Television's BEING ERICA on Tuesday, September 29 at 9 p.m. Photo credit: Stephen Scott.
Source.
Despite living in the states, I actually get CBC Vancouver so I plan on recording, uploading, and capping this tomorrow sometime. Looking forward to seeing Jake on TV again!
0 Comments
Posted on 30 Sep 2009 by Nicole